HEAVY DUTY WATER GUN
COMPLETE WITH TRIGGER GUARD AND SWIVEL
A superior 'Heavy Duty Water Gun' now fitted with rubber trigger insulation. The valve is opened and closed by operating the lever which regulates the flow from a mist to a concentrated jet. Continuous operation is facilitated by the lock catch.

The brass casing, which is protected by strong grease and caustic resistant cladding, is completely impervious to shock on being dropped. No damage can be caused to tanks/tiled floors.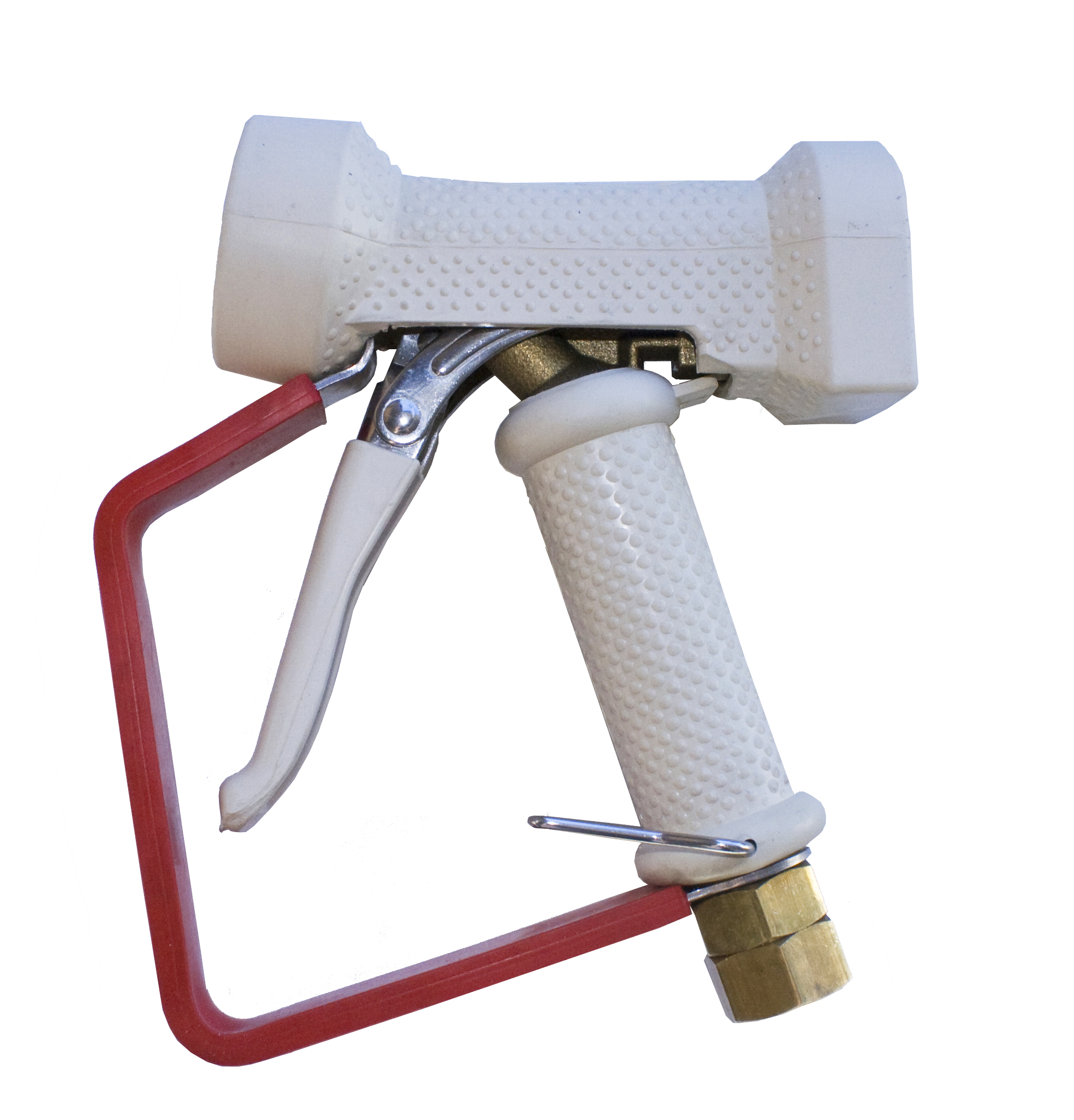 Features:
Rugged heavy duty Brass body

Featuring insulated trigger guard and 1/2" swivel pipe connector

All 'O'-Rings and covers in EPDM

1/2" BSP female inlet

Insulated moulded grip for spraying hot or cold water

Trigger and operating mechanism in Stainless Steel

Hold-open clip for continuous spraying

Various water settings and strengths (wide mist or concentrated jet)

Shock and Drop proof
Specifications:
Max. working pressure: 25 Bar (350 psi)

Recommended max. working temperature: 65°C

Max. gun temperature: 85°C (however this will burn the operators hand)

Approximate Output: 25L/min at 5 Bar pressure

Dimensions: 220 x 160 x 60mm, 1.2kg
Spare Parts:
Swivel Connector (½")
Hose Tail - Stainless Steel
Service/Repair Kit